Automated Warehouses
The Future Is Here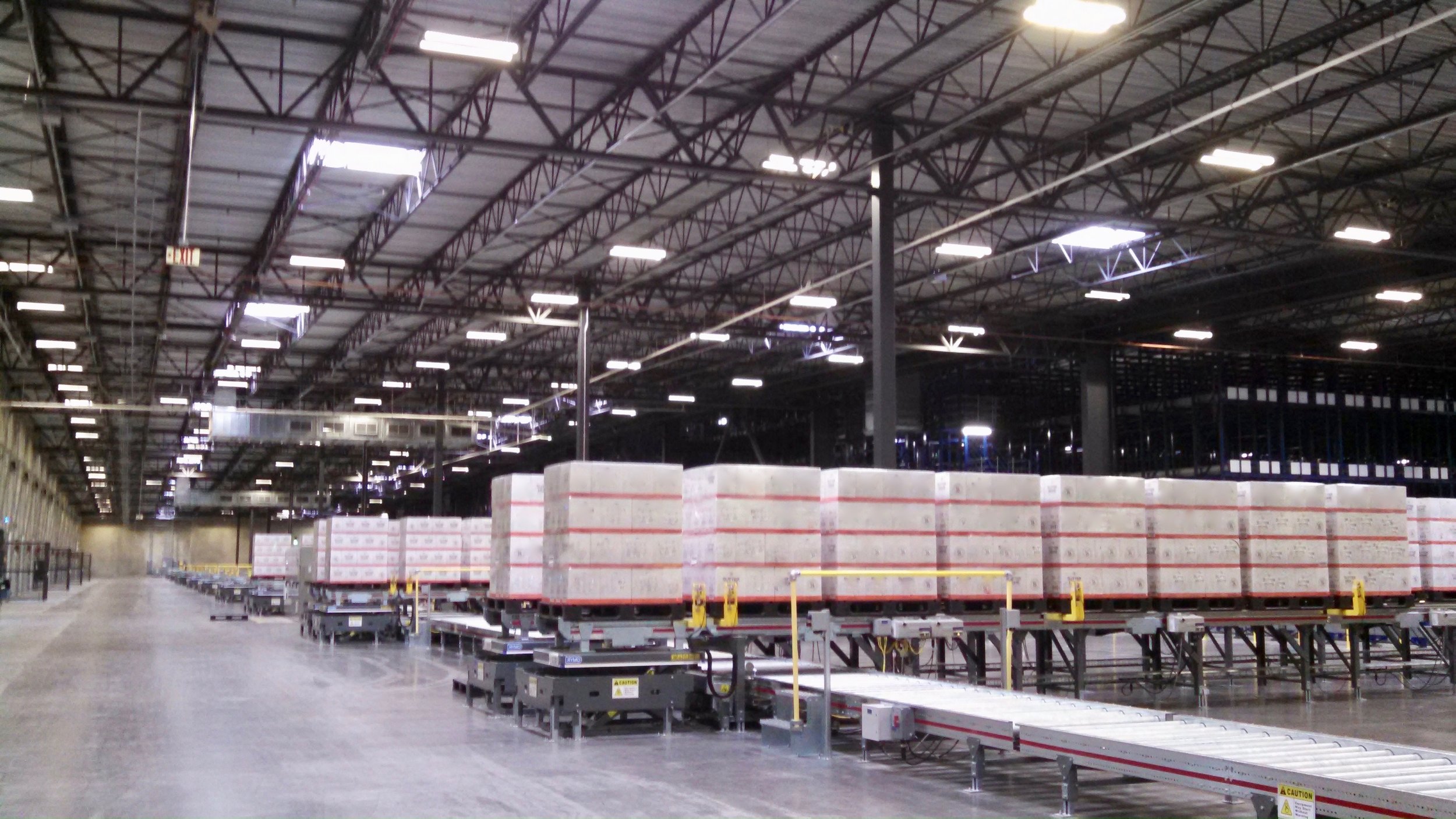 "Delivering next-generation innovation in food storage and processing."
By using a design build construction approach, clients receive need-specific solutions that blend traditional and emerging technologies. Since 1978, Bethlehem has provided food packaging and storage clients new facilities that increase efficiency, usability, and reduce costs.
Automation has become more accessible, and in some cases, a necessity. Often an attractive return on investment can be delivered with better storage density, predictable retrieval rates, increased control of inventory and staging, delivery by quality, grade, SKU, or first in first out. In most cases this is accomplished using less energy and reducing labor.
» Increased quality to market
» Improved food safety and traceability
» Reduced labor costs
» Increased employee safety
» Increased speed and throughput
» Reduced risk
Full Design
Build Services
» Evaluations for racking and handling systems
» Energy comparisons for building envelope types
» Building/product flow analysis
» Architectural design
» Green field construction
» Remodel/Addition
» Turn-key construction services
Building ConstructionSystems
» Precast concrete sandwich panels
» Insulated metal panels
» Pre-engineered metal building
» Hybrid of building types
» Rack supported building
» Wood framed where necessary
Sample of Handling System
» Pallet Stacker Crane
» Pallet Conveyer
» Conveyor for Light Goods
» Mixed Case Palletizing
» Pallet Shuttle
» Miniload Cranes
» Case Shuttle
» System Management Software
Our Work
Automated Warehouses
Testimonials
Our reputation
"THANKS TO BETHLEHEM, WITHIN 11 MONTHS OF THE FIRE, WE HAD OUR ENTIRE BUILDING REBUILT, OUR EQUIPMENT INSTALLED, AND OUR LINES RUNNING."
Get in Touch
Contact us via email, phone, or simply filling out this form. We're looking forward to hearing more about your project needs.
p: (509) 782-1001
e: justin@bethlehemconstruction.com